Our Holistic Approach
At Today's Vision River Oaks we passionately believe that your wellness and healthy life directly correlates to your healthy eyes. We use non-invasive biophotonic scanner to check your carotene antioxidant levels. In less than one minute you can find out if your diet, lifestyle and supplements provide the antioxidant protection you need for promoting health. Our holistic approach means incorporating supplements and vitamins to help maintain your healthy eyes. Visit us today to learn more about our holistic approach for your healthy eyes and wellness.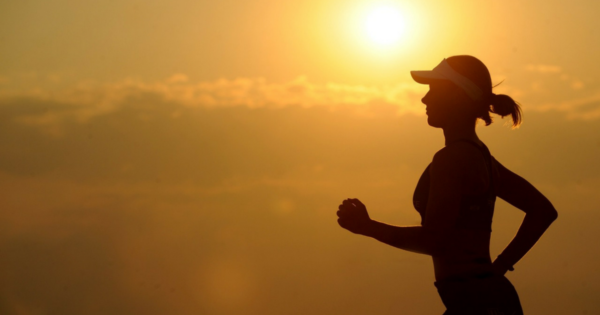 Our Doctors
Welcome
Hi! I'm Dr. Jenkins. Welcome to the Today's Vision River Oaks Optometry website. I've been helping patients with their ocular health for over 20 years. I hope our website will give you a preview of the experience you will have before you even visit our optometry center. Rest assure that we will do our best to take care of your eyes, help you preserve your vision and provide service that you can expect from a Today's Vision optometrist.
Welcome
Hi! I'm Dr. Riojas. Welcome to the Today's Vision River Oaks Optometry website. Your vision health is very important to me. I look forward to having the opportunity to help you care for your eyes. No vision problem is too small and no condition too minor. We'll work hard to make sure we thoroughly address your concerns and provide a quality experience on each and every visit to our office.
What Our Clients are Saying
I stopped in to get a check up on my eyes and Dr. Riojas was very professional, courteous and prompt. The place was very clean and the staff was extremely helpful. The selection of frames and sunglasses were also very abundant. Will definitely come again.

Oscar De Los Santos Jr


12/27/2019

Fantastic experience overall. From the moment I walked in I was treated like family. Dr. Yvonne Jenkins and her staff are second to none. Dr. Jenkins was able to get me in on short notice, as I was travelling that week and needed new contacts. Not only were they able to get me my contacts prior to my departure, the cost was lower than I've paid in the past. I cannot recommend Today's Vision River Oaks enough, friendly people, great service and a price point that I've not seen before. A winning combination!!

Jeff Robbie


12/26/2019

Every time I have been to this office the staff has been friendly and kind. The doctors are exceptional people with great experience and attentiveness. I wish there was a six star option, but since there isn't I'll have to settle for rating five stars.

Ronald Huff


12/27/2019

The staff is welcoming and friendly as soon as I arrived for my appointment. Dr. Jenkins was attentive and patient with me when answering any questions that I had. She made me feel at ease during my eye exam and even took her time educating me on the health of my eyes. I'm so glad to have finally found a doctor that I can depend on and a well-knowledgeable staff that'll help me with all my visions needs. I highly recommend Today Vision River Oaks!

Konnie Tran


12/26/2019

I made an appointment with Dr. Jenkins, to get my eyes checked, as I recently started to notice my vison started to get a little blurry as I read blueprints and digital plans on the laptop a lot during the day. It turns out, as Dr. Jenkins was incredibly thorough with the exam she had given me, she discovered that I had a nearsightedness, and she hooked me up with some very cool Progressives, which I have had so many compliments on them! She also took the extra time to do a very deep clean on my eyelids, as there was a stye that had formed. Dr. Jenkins is extremely knowledgeable and has an incredible soothing personality, that makes you feel at ease. You can tell she is very passionate about what she does, and she loves educating her patients on how to better care for their eyes. I will definitely make this office my regular go to for any of my Optometry needs. I would highly recommend to make an appointment with Dr. Jenkins! She is amazing!

Derick Mefford


12/26/2019