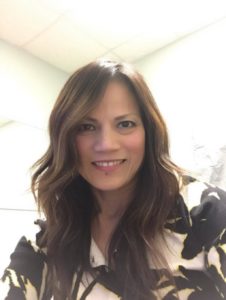 Dr. Jenkins earned her Bachelor of Science in Biology at the University of Houston – Central Campus and her Doctor of Optometry from the University of Houston College of Optometry (UHCO). She received her externship training at Texan Eye Care in Austin. During her training, she worked closely with several ophthalmologists specializing in anterior segment, LASIK and other refractive surgeries, cataracts, glaucoma, retinal-vitreal disease, and oculoplasty. She received training at Plano Eye Associates, a private optometric practice in Plano where she provided comprehensive eye exams to all age groups and gained considerable knowledge in contact lenses, the management of ocular diseases and surgical and refractive procedures. Upon the completion of her academic and clinical training, she was awarded a Clinical Letter of Excellence from the UHCO faculty.
Dr. Jenkins has over 26 years of experience in the Optometric industry, working as an optician as well as practicing as a therapeutic optometrist and as an optometric glaucoma specialist. She specializes in geriatric and pediatric vision, computer vision syndrome (CVS) as well as challenging contact lens fittings for soft and rigid gas permeable bifocal contact lenses, keratoconus and post refractive surgery. Her strengths include the management of pre- and post-operative refractive surgeries and the diagnosis, treatment, and management of dry eyes syndrome, glaucoma, and other ocular diseases.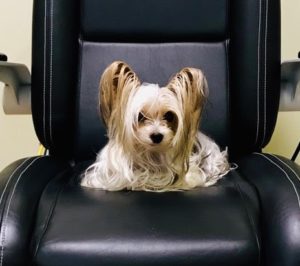 She is an annual supporter for the Research to Prevent Blindness and the Lions Club International, which are non-profit voluntary organizations. She is also part of the See to Succeed Program (STS), providing free eye care for Houston's underserved school children. Her passion is to serve on vision mission trips to help empower and restore vision to many underprivileged areas of the world.
In her spare time, Dr. Jenkins enjoys cooking and exploring new restaurants, traveling, racing marathons and triathlons, Crossfit, meditations, yoga, and many other sports and outdoor activities with her two daughters: Olivia and Evelyn along with her pup Skouty.
Doctor Riojas grew up in Eagle Pass, Texas and is now a proud Houstonian.  He received his Bachelor of Science degree from The University of Texas at Austin and his Doctorate of Optometry degree from The University of Houston. He received his externship training in Oklahoma where he diagnosed and treated a variety of eye conditions for the Cherokee Native Indian tribes.  From this experience, he was able use laser surgical procedures to treat narrow angle and primary open angle glaucoma. He received additional training at the VA Medical Clinic in San Antonio where he helped veterans with macular degeneration, glaucoma, and diabetic retinopathy. He also dedicated a day a week at the VA hospital to help veterans suffering from traumatic brain injuries,  double vision, as well as light sensitivity caused by brain damage.
During his early years of practice, Dr. Riojas was an associate doctor at a well-established Today's Vision where he was able to help patients ranging from 4 years old to the geriatric population. He treated many amblyopic (lazy eyed) children and saw a large volume of patients with ocular diseases and injuries. Additionally, he developed skills in fitting specialty contact lenses for irregular astigmatic patients such as rigid gas permeable (RGPs) and scleral lenses.
Dr. Riojas also worked closely with one of Houston's top glaucoma surgeon, where he specialized in diagnosing and treating patients with various types of glaucoma.  He also performed post-operative exams for glaucoma surgeries ranging from minor laser procedures to tube shunts and trabeculectomies.
Furthering his experience, he also worked with endocrinologists and rheumatologists, helping patients with diabetes and thyroid eye disease, as well as patients with ocular complications due to rheumatological conditions such as severe dry eye, uveitis, plaquenil toxicity.
Doctor Riojas is committed to giving back to the community by participating in the City of Houston "See to Succeed" program.  See to Succeed initiative was established by the Houston Health Foundation to provide free eye exams and glasses to under served school kids. He also served on a number of vision mission trips to Mexico where he helped to restore and provide vision care to the indigenous population.
When Dr. Riojas is not at the office, he enjoys working on home projects, watching and attending local sporting events, and cooking.  He loves animals and finds many rewards in rescuing them!